"Baby, it's hot out here",  is the phrase of the day, but along with that is the question: "What shall I wear" ?  If you are like other mature readers, you want real answers and possible connections to what is in your already full closet.
Just a quick rule:  If you would be embarrassed to have someone see you in it, DON'T wear  it!
Here's your list:
Sun dresses that are at the knee or slightly below
Knee length shorts
Capri/ankle pants
Fitted T-shirts
Blouses
Wedges/flats/tailored flip-flops
Make sure your pedicure is kept up, as this is the season to show your toes.  If you need to wear sneakers, pair them with a smart tailored and/or denim capri and fitted T.   Anything else could look frumpy.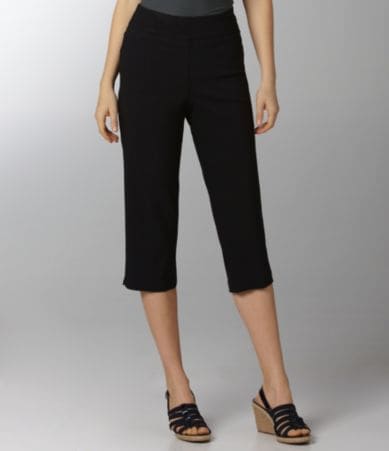 All these items are from:
http://www.dillards.com/?cm_sp=Header-_-Logo-_-ImageLink